Designing Timber Fence in Brisbane
Love the classic look of timber fencing?
It gives your property a natural, semi-rural, and comforting aesthetic. And when compared to colorbond fencing or aluminium fencing — it's a very cost effective option. What's not to love?
Why Choose Timber
Boundary Fencing
Timber is a remarkably resistant material that is cost-effective in terms of materials, installation, and maintenance. You also receive the pleasure of absolute privacy, a beautiful aesthetic, and money left in the bank.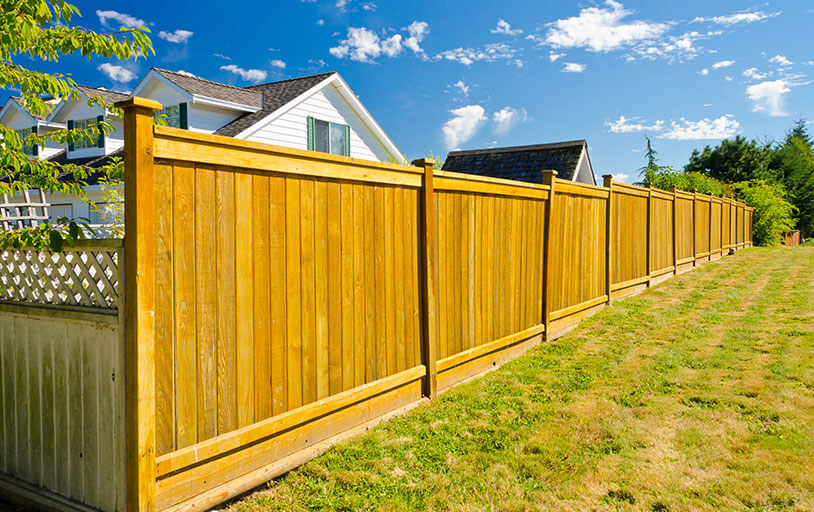 Cost effective:
Materials used are cheaper
Installation is easy so costs of labour is lower
Easy and cheap to repair since each section can be separately replaced
Beautiful design:
You can choose the type of timber to be used
Paint of your choice can be applied and changed later on
Can be cut and shaped in any design you want
Sustainable:
Materials are sourced from renewable plantations
Wood is biodegradable and won't harm the environment
Timber can be recycled by being put back into a mill and re-used
Fencing is a primary component of your property as it offers great visual appeal and adds more security and privacy. Your fencing will leave a positive or negative impression on the guest, neighbours, or passersby. Therefore, you should ensure your new fencing installations are creating the right impact on people while keeping safety in mind. Whether you want to rebuild your new home or are thinking of adding upgrades to your property before selling, installing a new fence can be an ideal option.
Timber fencing is one of the most popular fencing options among Australians. Such fencing material options boost curb appeal and add value to your home. Timber fences are quite cost-effective, durable, and versatile. One of the advantages of installing timber fencing is that it can beautifully fit into any natural surroundings and be customised as per your outdoor design needs. A simple timber boundary fencing can protect and safeguard you and your family whilst enhancing the beauty of your entire property. Our timber fences in Brisbane are a perfect option for residential homeowners who want a fence with character!
At Total Fencing, we make our mission to make your fencing experience as simple and seamless as possible. Our sustainably sourced, premium quality timber fences in Brisbane are economically sustainable and durable fencing options for homeowners. Our experienced and knowledgeable team of experts install superior quality timber fencing to ensure you achieve that "wow" factor for your outdoor area. Our experts will provide you with honestand useful information about the material and ensure your fencing needs are taken care of.
We carry an extensive range of timber fencing options suitable to every property type. So, whether you have a modern contemporary house or classic traditional property, we have got you covered for all your timber fencing needs. Our experts will ensure you receive one of the best designs, privacy, and security, required for your property with timber fencing. We have 20+ years of expert industry knowledge in fence material and installation.
Let us beautify your property by designing your timber fencing layout today!
Cost Effective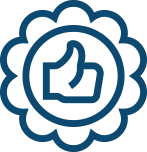 Beautiful Design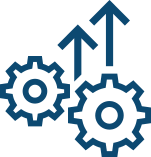 Sustainable
Timber Boundary Fencing Services
At Total Fencing we offer premium timber fencing of the highest quality.
Our range of services will get you the security and aesthetics that you need.
We offer:
Our Material
Care about quality? Renewability? And durability?
At Total Fencing we only use premium grade timber boundary fencing materials. This includes sourcing renewable plantation grown treated pine. These are treated to H3 and H4 levels in accordance with AS1604.
This means the timber you get is protected from decay, termites, and other nasty things.
Want high quality timber boundary fencing for your property? Contact our team today and get a 100% free same-day quotation.
Want a 100% free same day quote for your commercial custom fencing?
Click the button to get in touch with us for a free same-day quote.
Timber Lapped and Capped Fence
Timber lapped and capped fences are excellent for those looking for a cost-effective, durable, and easy to install fencing option. Such timber fencing options can be used as a boundary fence for added security. It consists of timber fence palings that are overlapped so there is no visible gaps between each fence paling. These lapped and capped palings are placed on the centre over these gaps, overlapping the initial paling. The prime reason for overlapping of timber paling is to achieve maximum privacy and fencing durability.
Lapped and capped timber fences offer several advantages to homeowners, including:
Additional strength
Increased visual privacy
Protected against the elements
Here at Total Fencing, we supply and install an extensive range of timber lapped and capped fences. We are one of the leading experts in supplying and installing security paling fencing in Brisbane. We stock a variety of premium quality timber lapped and capped fencing that can suit any property type – from contemporary to traditional. Installing a lapped and capped timber boundary fencing can protect and safeguard you and your family while enhancing the beauty of your entire property.
Our lapped and capped timber fences are designed to offer you complete security and added privacy from the outside world. For a custom-tailored quote, call us on 0418 802 276.
How Much Does a Timber Fence Cost in Brisbane?
Timber fences are among the most affordable fencing options for homeowners in Brisbane. However, most homeowners are curious about the cost of installing a timber fence in their properties. Several factors can affect the cost of installing a timber fence including:
Timber fencing type (Treated pine or Hardwood)
Soil condition of the property
Height of the fence
Requirement of timber sleepers below fencing
Etc.
Whatever your timber fencing needs are, we will ensure to offer you the best possible quote. We help homeowners transform their backyards with affordable and premium quality timber fencing.
Why Use a Timber Fence?
Installing timber fencing is a perfect way to add a whole new dimension to the overall look and feel of your home. Simple timber fencing can make your home stand out from others on your street while offering you complete security and privacy.
Here are some of the benefits of installing a timber fence on your property:
Great visual appeal
Easy to install
Cost-effective
Offer natural look
Sustainable friendly fencing option
A range of designs and styles
Choose Brisbane's Timber Fencing Experts
At Total Fencing, we are proud to custom design and install more than thousands of timber fencing in Brisbane. Our fencing experts provide you with a seamless service to achieve exceptional and high-quality results with each installation. Apart from general timber fences, we specialise in pool fencing in Brisbane. Talk to our professional technicians to know more about fencing options.
Get Quote or Call 0418 802 276