Colorbond Fencing in Brisbane – Total Fencing
Want a low maintenance and secure fencing option?
Colorbond steel is used for this type of fencing and it's a durable and beautiful option. Unlike timber boundary fencing, both sides of the fence look the same so there is no 'uglier' side
Why Choose
Colorbond Fencing
Colorbond steel meets all Australian standards, so you know it's high quality. On top of that, they are arguably the most beautiful type of fencing available and the easiest to maintain as well. And if you live in a modern home, the coloured steel will go perfectly with your electrical gate, glass railings, and any other contemporary design options you have.
Durability:
Made of steel so it won't burn or be damaged by termites or other insects
Treated to prevent rust and corrosion
Sturdy material withstands Australian weather with ease
Easy Maintenance:
Does not need annual treatments like wooden fencing
Easy to clean due to its durable nature
Colorbond offers a warranty up to 30 years
Beautiful Aesthetics:
A wide range of colours to choose from (over 14 and we offer all of them)
Seamless finish with modern lines and edges
Equally good looking on both sides of the fence
Do you want to change the appearance of your home or commercial office? Consider installing Colorbond fencing in Brisbane!
Installing a new fence can change the overall appearance and boost the curb appeal of your residential or commercial property. However, while installing fences, you should not only focus on the design but also its durability and maintenance. Installing new fences can enhance both the privacy and security of your property. Complementing design, durability, affordability, and low maintenance, Colorbond fencing in Brisbane can be one of the best fencing choices for your property!
Our Colorbond fencing is fire resistant, won't rot or be eaten by termites or other unknown pests. With a wide variety of panel styles and designs, you can be assured that our Colorbond fences will complement both the sides of the interior and exterior. Our qualified tradesman will ensure your Colorbond has no gaps or visible footholds. With our Colorbond fence, you don't have to spend time painting, oiling or maintaining your fence anymore. After installing our Colorbond fences, you obtain complete security and an overall boost of appearance to your residential or commercial property.
Easy To Maintain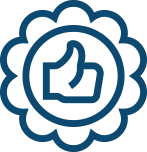 Beautiful Aesthetics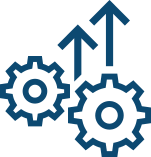 Incredibly Durable
Colorbond Fencing Services
At Total Fencing we offer every available colour (14 to choose from) of Colorbond fencing.
These can be:
1.2 metres high
1.5 metres high
Or 1.8 metres high
Below are just some of the Colourbond colours that your fencing slats can be painted in. All Colorbond steel's colours have been inspired by the colours of Australia. So, whether you prefer colours that are subtle or bold, light or dark, cool or warm, you should be able to find one you like from the palette
See Colourbond for some more inspiration.
Want a 100% free quote for your Colorbond fencing today? Click the button below to receive your same-day quotation.
Want a 100% free same day quote for your commercial custom fencing?
Click the button to get in touch with us for a free same-day quote.
Quality Colorbond Gates in Brisbane
Colorbond gates offer you complete coverage and security while upgrading the appearance of your property. Our Colorbond gates in Brisbane are secure, durable and can be a beautiful addition to your residential or commercial property. With ever-changing weather conditions and outside calamities, having a strong steel fencing or gate is essential. Our Colorbond gates are specifically designed to withstand Australian conditions and require minimal maintenance. We offer a wide variety of colour options on our Colorbond gates to blend well with your property and surroundings.
Colorbond Fencing in Brisbane Southside
Since our Colorbond steel fencing meets all necessary Australian standards, you can rest assured about its quality and durability. Colorbond steel is one of the most unique, beautiful types of fencing available currently. Besides, these steel fencing types require minimal maintenance. If you live in a modern styled home, our Colorbond steel will go perfectly with your electrical gate, glass railings, and any other contemporary design options.
As a trusted and reliable fencing supplier, we guarantee to offer quality security fencing options that will best suit your property. If you require high-quality, durable and beautifully designed Colorbond fencing in Brisbane Southside, get in touch with us today.
Why Choose Colorbond Steel Fencing/Gate?
Durability
Made of steel – fire resistant and won't be damaged by termites or other insects
Treated to prevent rust and corrosion
Fabricated using sturdy material that can withstand Australian weather easily
Easy Maintenance
Pick from a range of colours and profiles(over 14 shades)
Durable in nature, meaning supper easy to clean
Offers a warranty of 10 years for materials and workmanship
Beautiful Aesthetics
Modern design
Seamless finish with modern lines and edges
Equally good looking on both sides
Contact Us
For more information on our Colorbond or security fencing in Brisbane call us today. Reach out to us on 0418 802 276 or mail your queries at info@total-fencing.com.au.
Common FAQs
1. How much does Colorbond fencing cost?
The cost of Colorbond fencing depends on the type of Colorbond fence you choose. Factors include height, land fall, whether sleepers are required and other factors. It's best if we pop out for your free measure and quote so we can give you the best price possible.
2. Is Colorbond fencing cheaper than timber?
Right now the price to supply and install timber or colorbond fencing is the same.
3. What is standard Colorbond fence height?
Colorbond fencing is manufactured in four standard heights – 1.2 m, 1.5 m, 1.8 m and 2.1m.
4. How do I install a Colorbond fence?
Check legislation
Take measurements
Gather necessary supplies
Dig post holes
Place and level the posts
Install rails and panels
Install Sheets
5. How long does a Colorbond fence last?
Generally, a Colorbond fence can last for 20 years. However, with complete maintenance and care, it can last around 20 to 30 years.