Aluminium Slats and Screening
Want a durable alternative to the beautiful look of wooden slat fencing?
Parallel panels separated by a precise gap, fencing off your property to give you some privacy — this displays a taste for quality craftsmanship and an appetite for quality living.
Why Choose Aluminium
Slats and Screening
Unlike timber fencing options, with aluminium slats and screening you get to enjoy an equally aesthetic design — without the high maintenance and low durability. If your property has a more contemporary design, this option will go along perfectly with your electrical gate, glass railings, and any other modern design options you have.
Durability:
Materials used are cheaper
Installation is easy so costs of labour is lower
Easy and cheap to repair since each section can be separately replaced
Easy Maintenance:
You can choose the type of timber to be used
Paint of your choice can be applied and changed later on
Can be cut and shaped in any design you want
Beautiful Aesthetics:
Materials are sourced from renewable plantations
Wood is biodegradable and won't harm the environment
Timber can be recycled by being put back into a mill and re-used
Easy To Maintain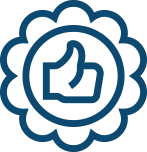 Beautiful Aesthetics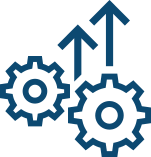 Incredibly Durable
Aluminium Slats and Screening Services
At Total Fencing we offer custom made fencing using premium quality aluminium slats and a wide variety of options to choose from
.
Common gap options (spacing between slats):
6mm gap
12mm gap
20mm gap
Common slat width:
When installing your aluminum slats, we use a concealed fixing system to hide any ugly screws for a sleek and contemporary design.
Below are just some of the Colorbond colours that our slats can be painted in. All Colorbond steel colours have been inspired by the colours of Australia. So, whether you prefer colours that are subtle or bold, light or dark, cool or warm, you should be able to find one you like from the palette.
Want a 100% free quote for your aluminium slat fencing or screening today? Click the button below to receive your same-day quotation.
Want a 100% free same day quote for your commercial custom fencing?
Click the button to get in touch with us for a free same-day quote.